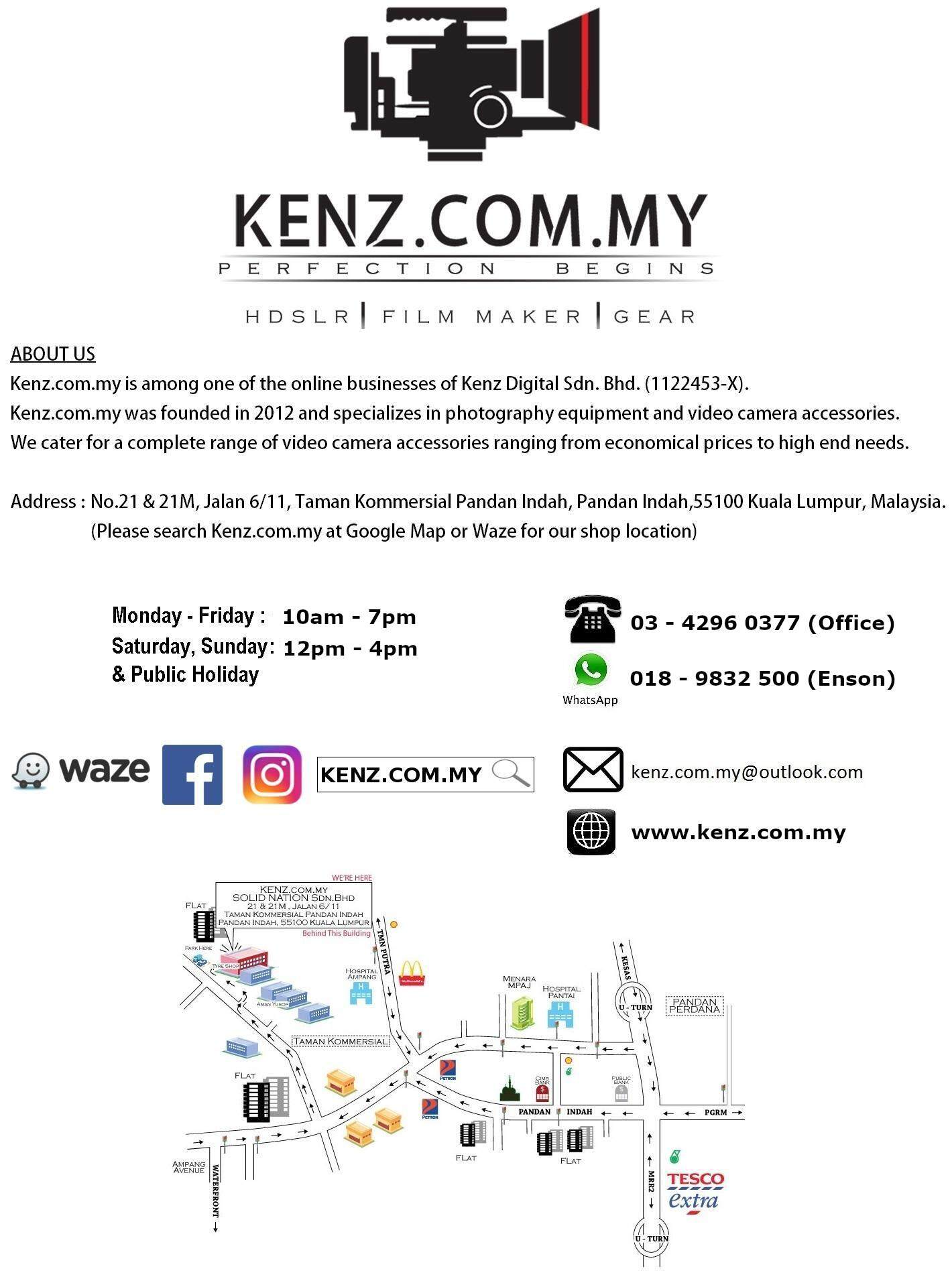 TheRonin-MXfromDJIis dual-use gimbal suitable both for mounting on the Matrice 600 aerial platform as well as deployment closer to the ground. Improving over the Ronin-M, it features magnesium construction to yield high rigidity while keeping the weight down. The gimbal is suitable for cinema cameras, mirrorless cameras, and DSLRs weighing up to 10 pounds. Out of the box it supports two-operator operation, and includes a radio controller (transmitter) for the camera operator. There is also an optional Thumb Controller (available separately) for solo operation. When installed on the Matrice 600 aircraft, the gimbal can be controlled via the DJI GO app. An included universal mounting adapter allows it to be adapted for use with jibs, car mounts, and various other types of camera support equipment. There is also a handlebar for handheld use.
Built to Perform
Designed to resist high G-forces using powerful motors and IMUs, the Ronin-MX is engineered to maintain stability and hold horizon when mounted to an aircraft or a vehicle. When mounted to the Matrice 600 aerial system, it communicates directly with DJI's flight controller. When attached to vehicles, it connects to an optional GPS module that allows it to stabilize actively for a smoother shot
360° Freedom of Movement
A slip ring allows the Ronin-MX to rotate 360° continuously when mounted to aircraft or vehicles, opening up more creative options. This is further enhanced by an increase in tilt-axis range (compared to the Ronin-M) from 90° straight down and beyond to 135°. Popular features of the Ronin series, such as the three modes of operation and SmoothTrack, are also present, giving film makers a range of creative angles and movements
Wireless Control and Transmission
The Ronin-MX is compatible with Lightbridge 2, providing long-range HD video transmission from the air to the ground from up to 3.1 miles away. If combined with the separately available DJI Focus and Focus Expansion Module, focus or aperture can also be pulled remotely with a twist of the wrist. An optional Remote Start/Stop add-on provides the ability to control shooting on a range of airborne cameras
App Control
Using DJI Assistant and the dedicated Assistant app for iOS and Android allows complete customization of the Ronin-MX and its behavior. If connected to Lightbridge 2, the DJI GO app can be used to control the gimbal and see an HD live feed from the camera
System Design
Refined Balance
A redesigned structure moves the Ronin-MX battery from the back to the front. This centers the weight of the camera, minimizing instability when flying directly forwards. It also dramatically increases the Ronin's agility and ability to handle rapid movements or high-G situations
Magnesium Construction
Built extensively of lightweight magnesium, the Ronin-MX weighs just 6.1 lb. This lightness allows it to be mounted to the Matrice 600, even when equipped with cameras as advanced as the RED EPIC, and to vehicles, with a minimum impact on vehicle handling
Power
Strengthened Motors and ESCs
A combination of stronger motors and ESCs makes the Ronin-MX 50% more powerful than the Ronin-M. This additional stiffness and power allows the system to better withstand wind resistance, when mounted to moving vehicles and aircraft, as well as more rapid movements
External Camera Battery
Cameras such as the RED EPIC need an external battery for power. A dedicated position designed for an optional battery plate provides an easy, cable-free mounting point for a second DJI Intelligent Battery. This provides two 12V D-Tap power sources for powering cameras and accessories
Intelligent Batteries
Ronin-MX batteries offer a battery life of up to three hours. Over-charge and over-depletion protection are built in, as is individual cell charge balancing. Remaining power is shown by clear LEDs and in the DJI GO app
Built-In Power Distribution
A dedicated power distribution box keeps wiring to a minimum while providing power to essential accessories. Two regulated 12V D-Taps, one 500mAh full-size USB connector, and a DJI Lightbridge connector enable connectivity and power to nearly everything a filmmaker might need
Control
Solo Mode with Optional Thumb Controller
The separately available Ronin Wireless Thumb Controller makes controlling the Ronin-MX easy and intuitive, enabling the capture of shots that would otherwise be impossible for a single operator
Second Operator Control
A wireless 2.4 GHz remote controller is included with the Ronin-MX enabling a second operator to remotely control pan, tilt, roll, and other functions
Three Operation Modes
Upright Operation Mode
Upright Mode allows the gimbal to be flipped over so the camera can be operated closer to eye level without straining to lift the gimbal. This can be used in various situations, such mounting on the top of the vehicle

Underslung (Suspended) Operation Mode
Suspended Operation Mode is the standard operation mode for Ronin-M. Low slung, close to the ground, or simply holding the gimbal in front of you offers stabilized handheld footage. This mode would also be used when mounted the gimbal on a flying platform such as a multirotor RC helicopter

Briefcase Mode
When a slimmer gimbal profile is needed – such as when moving through doorways or narrow paths – Briefcase Mode is ideal. It allows the gimbal to be held to the side and close to the legs, much like a briefcase
Additional Features
SmoothTrack Technology
Even with only one operator, SmoothTrack technology is designed to ensure the Ronin-MX translates movements into smooth camera angle changes. SmoothTrack settings, from speed to deadband to acceleration, are fully customizable. A "Single Axis Follow Mode" enables two axes to be locked while SmoothTrack guides the camera along only one axis of motion
Universal Mounting
Mount the Ronin-MX to aircraft using a specially designed mounting plate. A separate universal Quick Release system that doubles as a vibration-dampening system allows the Ronin-MX to be connected to everything from jib to tripod and anything in between. This plate isolates the Ronin-MX from unwanted vibrations coming from the platforms it is mounted to
Short Range Wireless Transmission
On the ground, the separately available SRW-60G allows film makers to see the image from the camera without running cables up the Ronin-MX

Note:The SRW-60G is not permitted for use on aerial platforms
TheGrip for Ronin-M / Ronin-MXfromDJIprovides an alternative way of holding the gimbal and facilitates easy transfer from one operator to another. It also allows you to prop the gimbal against a wall or other vertical surface when not in use. The Grip breaks down for transport and a carry case is included.
Separately available expansion screws for further customization
Gain more control over your camera's motions with theWireless Thumb Controllerfor Ronin-M gimbal stabilizers fromDJI. Point the camera in any direction and save preset settings for fast, easy operation. The Thumb Controller simply clamps onto the Ronin-M's handlebars for single-operator shoots or can be used remotely from a distance of up to 200'.
Note:This version of the Thumb Controller is for the Ronin-M only. It does not support the Ronin.
Complete Control by Thumb
A custom-made pressure sensitive stick allows you to change the settings, speed, and direction of your gimbal, all at the flick of your thumb. Control where your camera is facing and access advanced settings, including calibration, channel settings, and preset profiles. Making changes is even faster than when using the Ronin remote controller or mobile app and can be done during any of your shots
Follow us @
www.kenz.com.my
www.facebook.com/kenz.com.my
www.instagram.com/kenz.com.my