Key Features
Suitable for shooting dynamic scenes, such as waterfalls, streams, waves, etc.
9mm high quality aluminium alloy frame
Adopts HD optical glass
9-layer coating on each surface of the glass
Anti-scratch, anti-fingerprints, anti-static, oil and water-resistant
Greater control over exposure settings
Neutral density can be adjusted steplessly from ND2 to ND2000
Reduces the amount of light reaching the film without affecting the color
The JJC F-ND2K series ND2-ND2000 Variable Neutral Density Filter is specially designed for shooting dynamic scenes, such as waterfalls, streams, waves, etc. The filter is constructed from HD optical glass and has 9-layer coating on each surface of the glass. The multiple coatings makes the filter anti-scratch, anti-fingerprints, anti-static, oil and water-resistant. Additionally, it reduces the amount of light reaching the film without affecting the color to achieve the desired effect.
The frame is made of high quality aluminium alloy and the thickness is about 9mm. The neutral density can be adjusted steplessly from ND2 to ND2000 by rotating the upper part of the frame, which effectively solves the problem of carrying multi ND filters. Besides that, the filter comes with a delicate moistureproof filter case(except F-ND2K82 with a PP box) to protect your filter and for easy carrying. The JJC F-ND2K series ND2-ND2000 Variable Neutral Density Filter has different thread sizes available from 40.5-82mm. It will become a good partner for your landscape photography.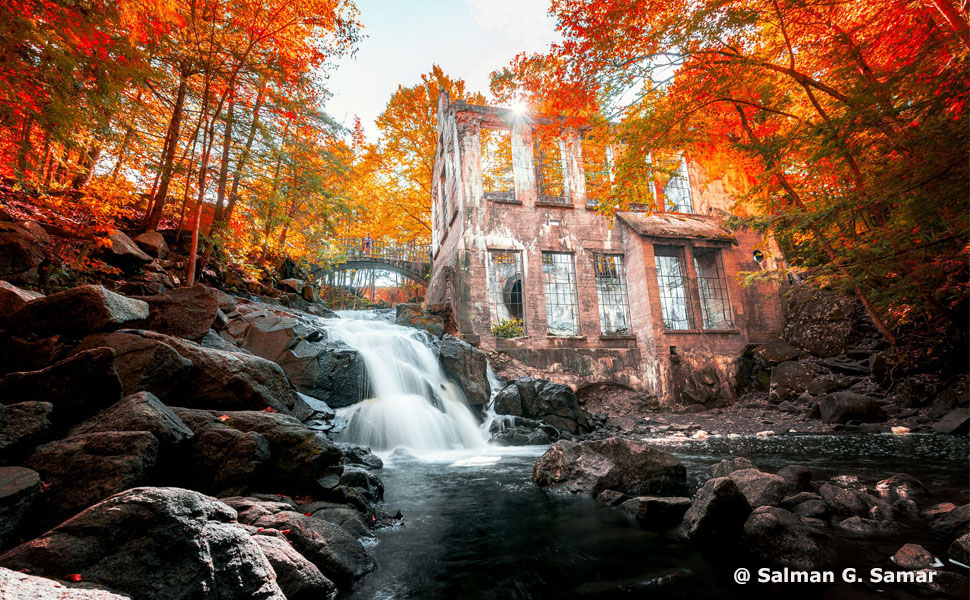 This JJC ND2-2000 Variable ND filter is designed with a built-in rotating ring that controls neutral density ranging from ND2 to ND2000 (1 to 11 f-stop). The heavier the density, the slower your shutter speed will be. It can reduce the amount of entering lights, but it does not change the original colors, which enables you to represent the photographic field. Another major benefit of this variable ND filter is the elimination of having to buy and carry around individual fixed ND filters. With this variable filter, you can rotate to the degree of ND you want, a real time and money saver.
Attention Please: When using this variable ND filter at high ND values (9 f-stop or above) on wide angle lenses, it would appear X cross mark, vignetting, or blur in the picture, this is unavoidable according to the structure and operating principle of a variable ND filter. If this is not acceptable to you, please go for a non variable ND filter, for example, a popular JJC brand fixed ND1000 10 f-stop ND filter. A fixed stop ND filter does not have the issue of X cross mark.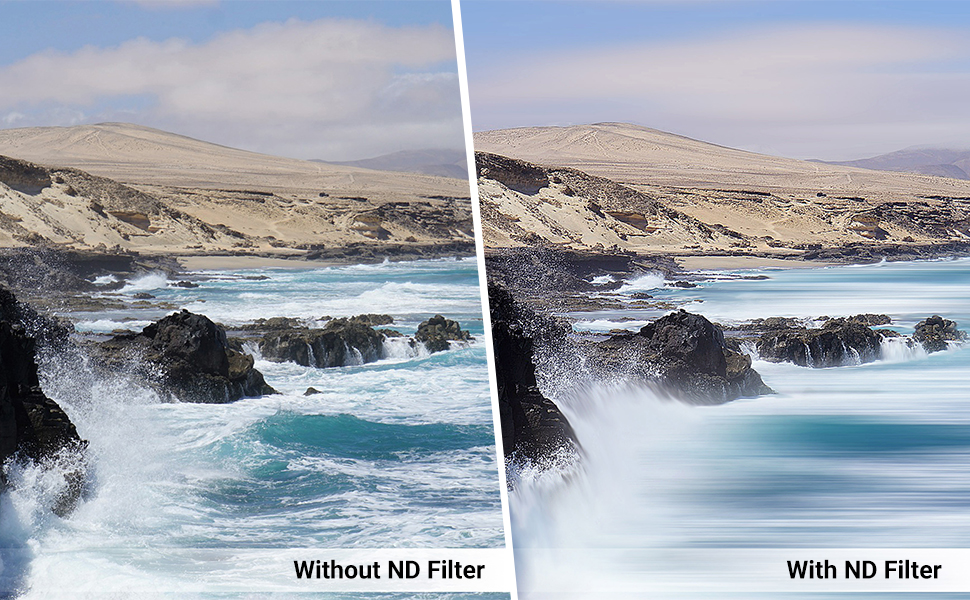 Why we need a Neutral Density Filter?
-- It enables slow shutter speeds to be used, especially with high speed ISO, to record movement in subjects such as waterfalls, clouds.
-- It decrease depth of field by allowing wider apertures to be used, which helps separate subjects from their background
-- It decrease the effective ISO of high speed film (above ISO 400) and allow it to be used outdoors in bright situation
-- It allows cine and video cameras (which have fixed shutter speeds) to film subjects such as snow, sand or other bright scenes which could cause overexposure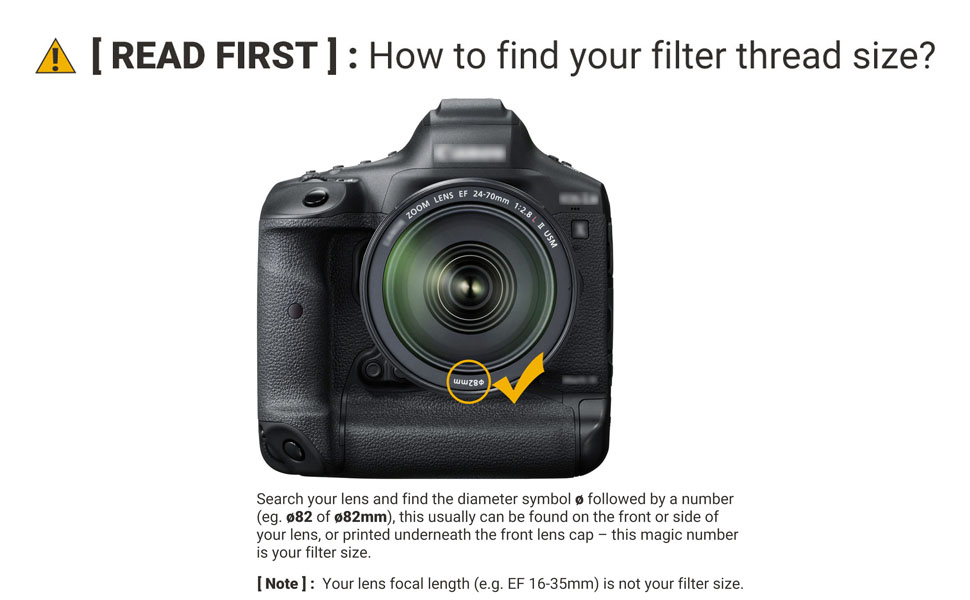 In The Box
ND2-ND2000 Variable Neutral Density Filter x 1
Moistureproof Filter Case x 1(except F-ND2K82 with a PP box)
Follow us @
www.kenz.com.my
www.facebook.com/kenz.com.my
www.instagram.com/kenz.com.my